Minnesota's Most Trusted Swimming Pool Service!
For more than 35 years, that is the way we have performed business in the Minneapolis area.
We staff a team of field-tested pool service technicians. Each has the experience, skill and
continued training that we require.
Monthly Special
Get the latest deals and the best offers from Sundays
Off Pools! Everything from gift cards for appointments
to discounts on materials!
Equipment Repair
Everything from pumps, fitlers, heaters and automatic
covers - we can fix everything related to your pool!
Weekly Maintenance
Maintenance is important! Review current packages and
find one that is just right for you and your pool!
LISA M – MINNEAPOLIS
"Top-notch service by Scott! Friendly, expert advice
from his 30 years in the business."
ANDREA B – MINNEAPOLIS
"Top-notch service by Scott! Friendly, expert advice
from his 30 years in the business."
our

WORK

We treat our clients' property as if they were our own. Personal involvement in all aspects of swimming construction, service and maintenance allows everyone the satisfaction of a job that is well done.
We Are Committed To
Your Satisfaction.
We have unparalleled quality control and quick response time for our Minneapolis customers.
Don't spend the weekends working on your pool; spend them enjoying your backyard paradise.
Let us give you your Sunday's off!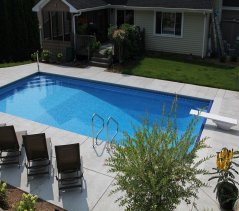 New Swimming Pool Construction
Your custom new inground swimming pool can deliver comfort & delight to your family for generations. It does not matter what type of pool you desire, the swimming pool construction specialists will ensure that your experience is fun and hassle-free.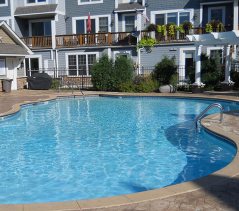 Pool Liner Replacement
Whether you're in the market for a new swimming pool or want to keep your current one in great shape for years to come, a pool liner is an economical way to extend the life of a pool. Pool liners help owners maintain their pools and prevent mold.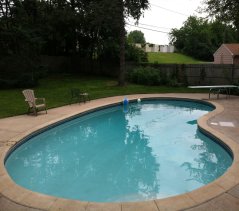 Pool Remodeling Services
Whether your home came with a pool when you first bought it, or you have purchased and installed one yourself, keeping up on the maintenance of your pool is no easy task. We are skilled in both pool remodeling and rebuildingt.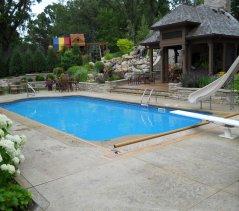 Pool Repair Services
Our pool repair professionals can accurately identify and remedy a wide variety of different pool repair and maintenance issues. Our professional can help you with a pool plumbing issues, line replacement, and more!