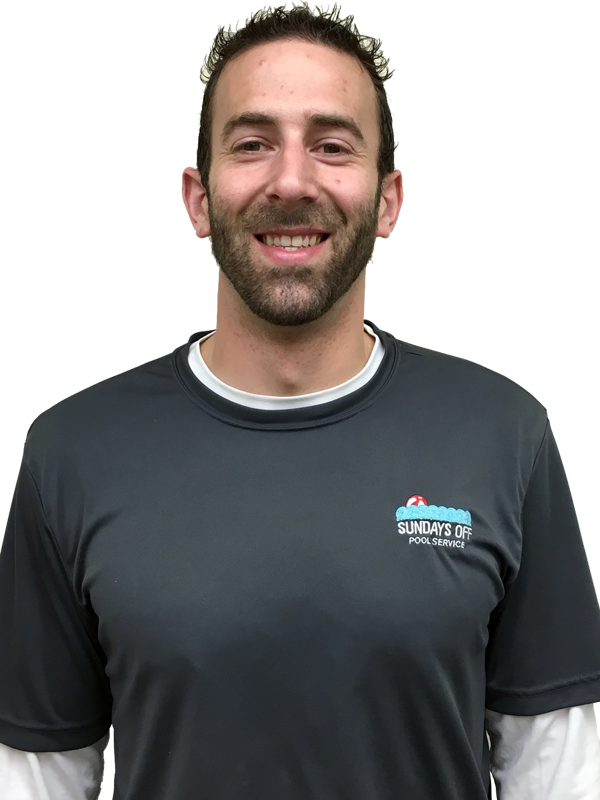 LOREN
Loren is entering his tenth season with Sunday's Off. During this time he has gained incalculable knowledge while out in the field.
Loren is an avid basketball fan as he continues to play in leagues around the city. He has been coaching boys basketball at Armstrong High School for the past seven years. Loren lives in New Hope with his girlfriend Stephanie and their dog, Reba.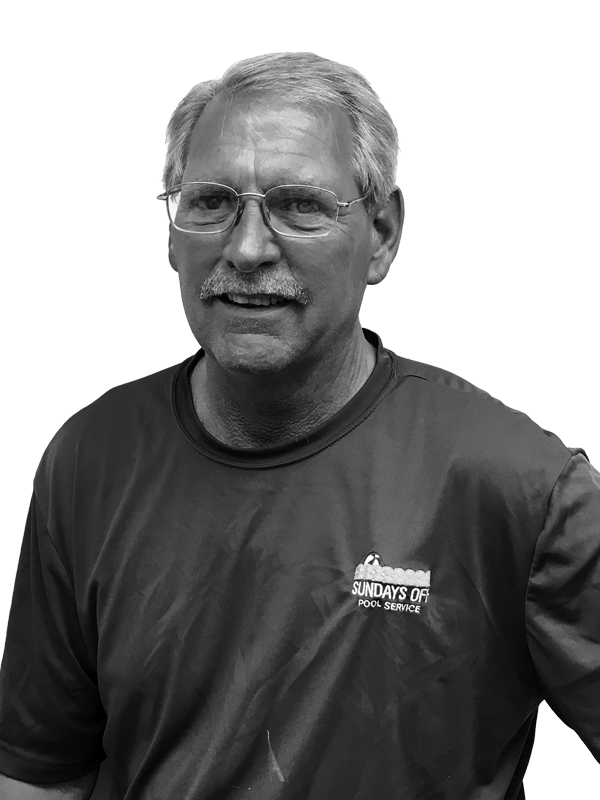 DAVE KELLEY
I enjoy playing golf in the summer (and the winter if I can get away). I attend high school and college sports to watch my friends and relatives children participate. I bowl, cross country ski, snowshoe and enjoy water aerobics during our off months. Yoga my exercise of choice as it is easy on the joints and keeps me flexible.
My favorite movie is the Wizard of Oz- and I watch it every year. After a long day of play or work- there is no place like home.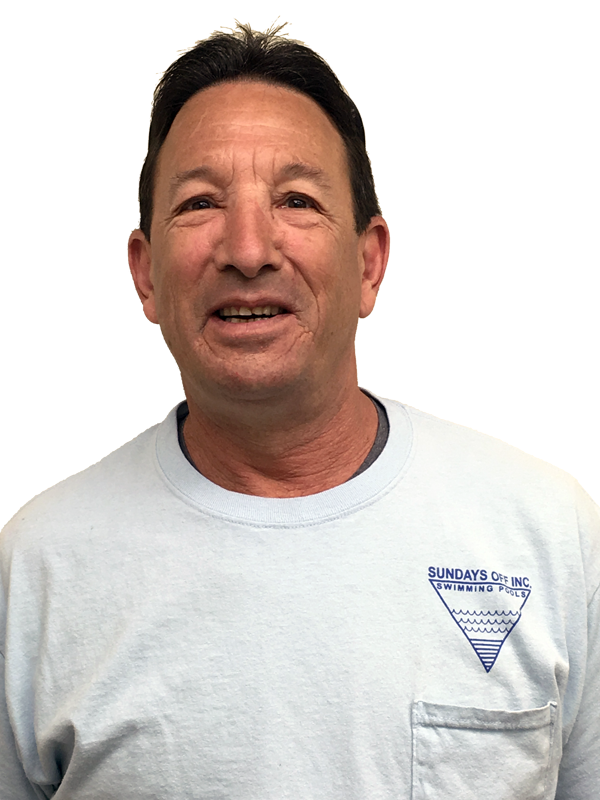 ELIOT STEIN
I am a father of 2 daughters named Lauren and Jennifer.
I am a former tire and automotive shop owner for over 25 years but have been in the pool business for 7 years now.
My interests are varied but among them are golfing, baseball, football but I most enjoy spending quality time with my wonderful family.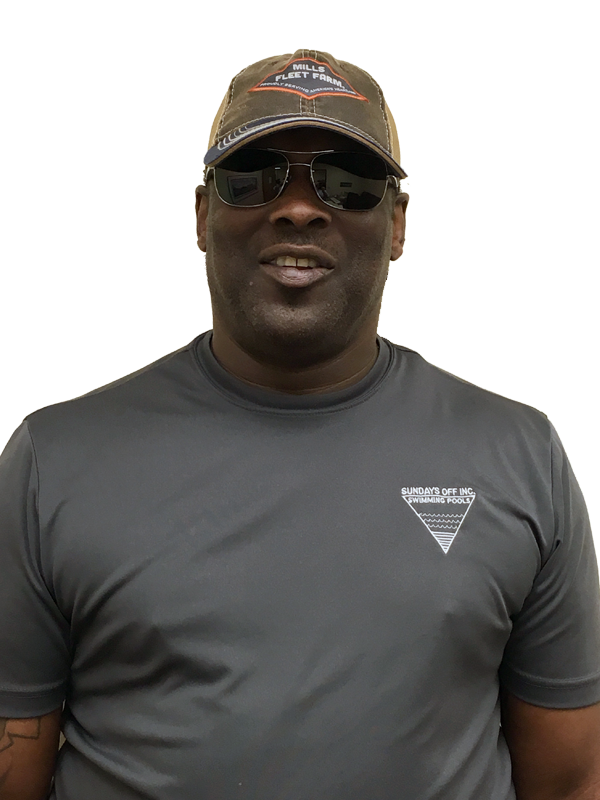 CARL HARPER
My name is Carl Harper. I have spent the last 20 years developing my skills as a pool & spa service tech. I strive for professionalism in product knowledge and craftsmanship through training, seminars and yearly certification classes. I was a Journeyman Plumber before I started my adventure in the pool industry.
I am a proud father of 5 wonderful kids! My oldest is 27 and my youngest is 8. Most recently my oldest daughter won the Minnesota 2AA Girls High School Hockey Championship and made a verbal commitment to the U of M. I have a son that plays football for Blaine and finishing up his junior year as Running Back. He is just starting his recruitment process. My oldest two boys live in Denver pursuing their careers. My youngest daughter enjoys playing the guitar and dancing. When I am not working I enjoy spending time with my kids and family.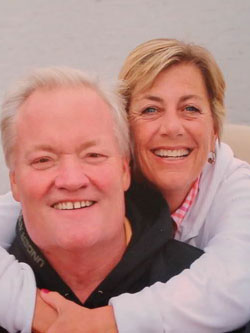 LYNN BERANEK
Lynn Beranek is the Office Manager for Sundays Off. Lynn and her husband have two married daughters, a dog and a horse. Lynn enjoys horseback riding, cooking, traveling and spending time at her cabin with family and friends.